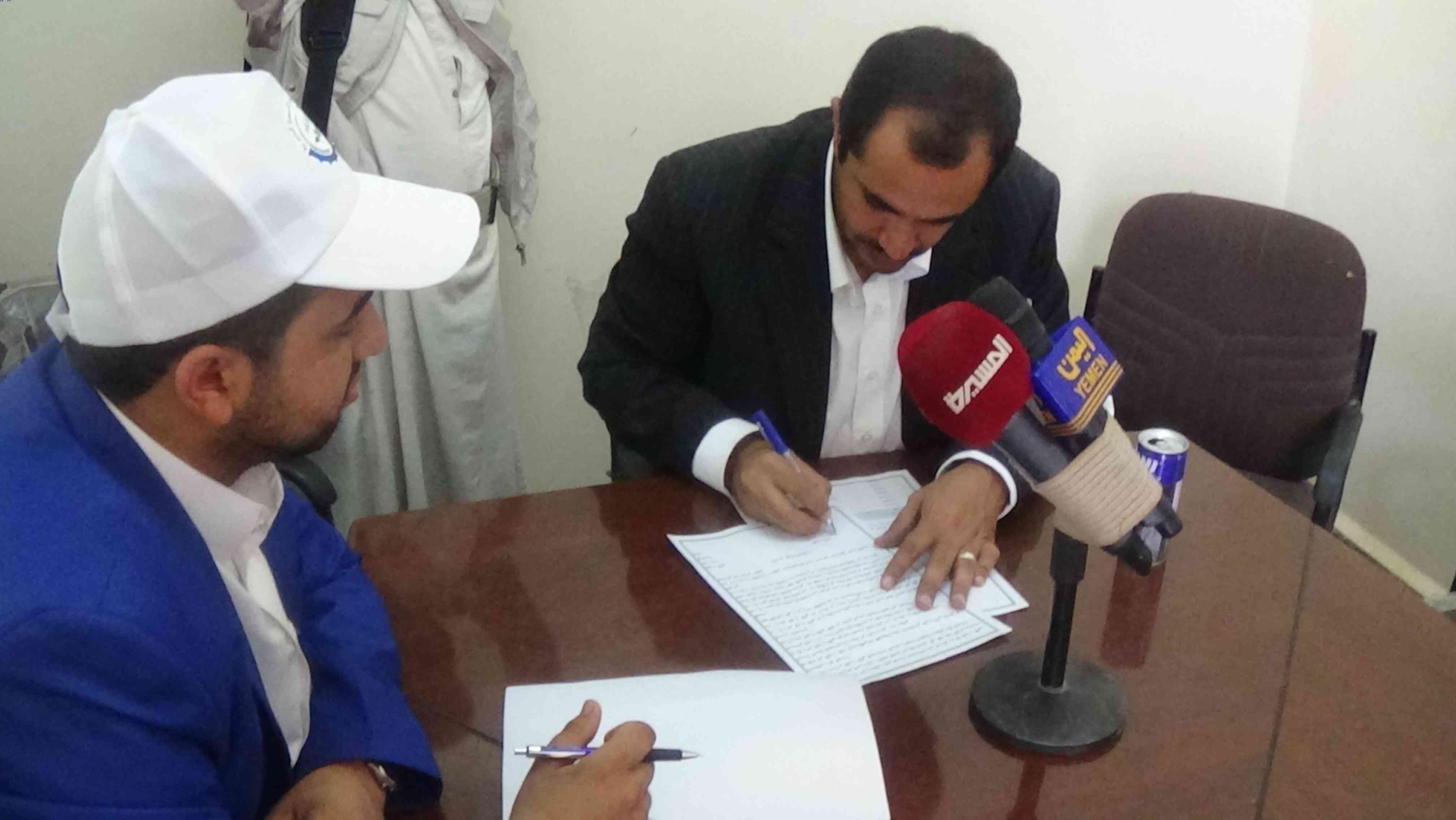 Signed an agreement with the Republican Hospital for treating the disabled people for the effects of war at the expense of the foundation
As part of the efforts to mitigate effects of the wars , Alekram Developmental and Charitable Foundation signed an agreement with Sa'ada Republican Hospital for the treatment of the disabled people out of war effects on the expense of the foundation and the help of a special discount by hospital management.
Mr. Adnan Qasim circuiting has signed an agreement with the director of the Republican Hospital , Dr. Mohammed Abdel Wahab Hajar , on the treatment of the disabled people to provide health care needs with special discount for a specific segment of physically and visually disabled patients.
The agreement was signed out of humanitarian duty that should be of integrated efforts between civil society organizations and government agencies to contribute to the provision of services in this aspect due to the country difficult circumstances under constant war for more than 18 months and is still in full swing.
It is worth mentioning that the Republican Hospital in Sa'ada is the only government health facility, which still provides services to the citizens. Lots of other health facilities hit by war airline as Haydan , Razih Hospital , Counterpart Health Center and many of the health facilities that were destroyed , deemed to be stopped . So, all that caused enormous pressure on Republican Hospital in Sa'ada especially after MSF's withdrawal from the hospital and entirely turning to rely on the hospital staff and capabilities.
Alekram Foundation aims to make this agreement of effective partnership and be the first step followed by steps to contribute to the provision of health services to citizens in various fields of health and hopes to expand the target population to health services in the future.